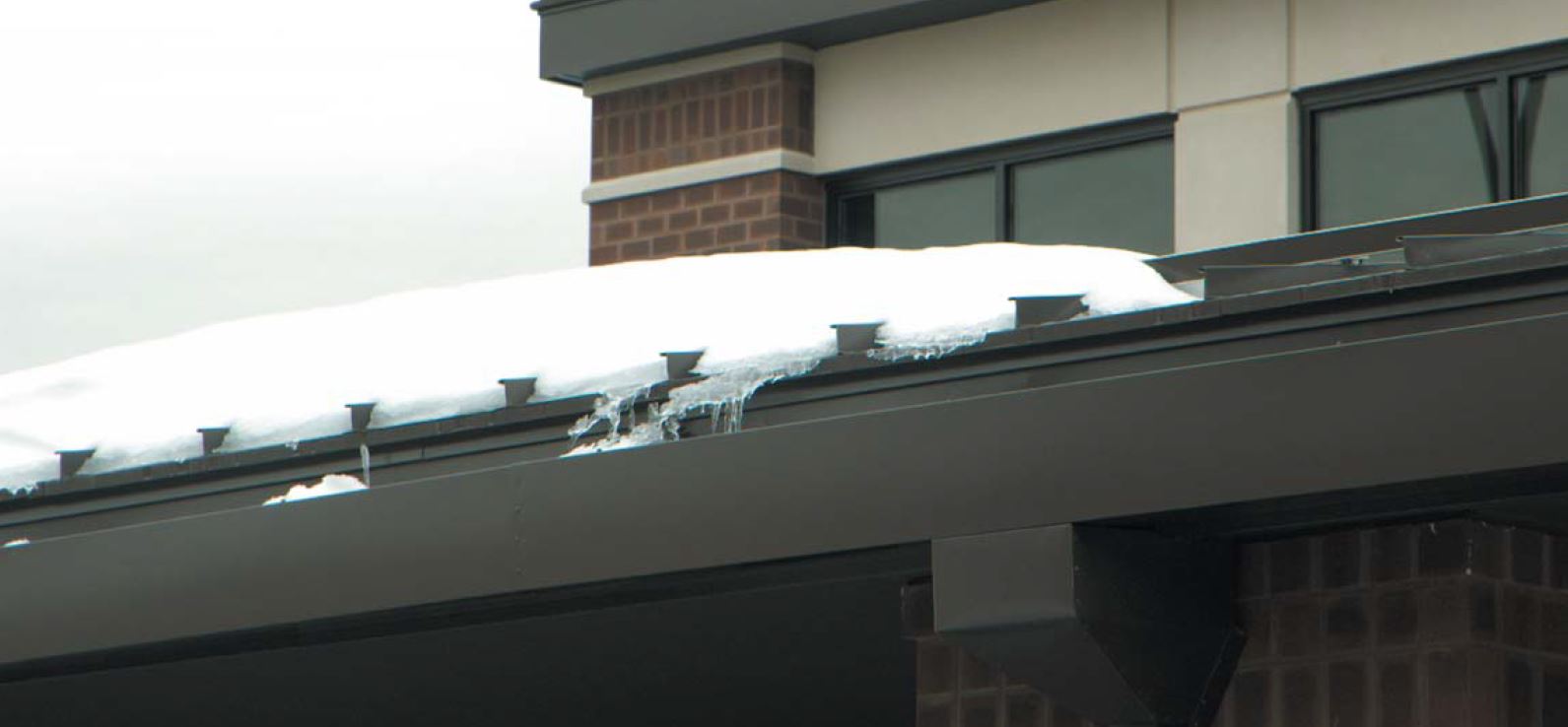 Partnering With A Qualified Manufacturer
There are many benefits of purchasing snow guards and roof curbs from an experienced manufacturer rather than fabricating them yourself. The number of snow guard and roof curb manufacturers has increased over the years allowing many choices of styles, materials, engineering, locations and experience. By fabricating your own snow guards and/or roof curbs, are you really supplying your customer with a quality product that has been proven, tested and engineered? Is the integrity or warranty of the roof panel jeopardized? The scenarios are endless. Partnering with a qualified manufacturer could be one of the smarter decisions that you will make during the course of your next project. Outsourcing allows your company to be more efficient by focusing on your specialized objectives and services.
ROOF CURBS
Roof curbs are available in various sizes, shapes, materials and designs. The correct method to fabricate a roof curb is with the following features:
An under the up slope and over the down slope design.
Using aluminum in lieu of galvanized or Galvalume.
Curb base extending to the next natural seam which allows the roof curb to become an integral part of the roof panels.
Allowing enough clearance on the sides of the curb to allow adequate water flow around the sides of the roof curb.
Support the roof curb with a floating framing package (sub-frame packages) with the correct sealants, screws and caulk.
A minimum roof curb height of 8" on low slopes and 12" on steeper slopes.
Integrated cricket/water diverter.
All seams continuously welded watertight.
Curb base sides to match manufacturer's roof panel.
SNOW GUARDS
Snow guards are available in various sizes, shapes, materials and designs as well. With so many options and manufacturers available, which snow guard is right for you/your customer? If you have a standing seam roof panel, the following features are a necessity:
All components are to be fabricated from aluminum and stainless steel.
The snow retention system is to be a continuous system in lieu of individual glue/screw pad style.
The attachment method is to be mechanical utilizing stainless steel bullet nose set screws that will not penetrate your roof panels.
If the snow guard is to match the roof panels, use only a paint finish with a 20 year warranty to help eliminate possible paint differences.
Independent lab tests should be performed qualifying the holding strength of the system.
The design of the system (one or more rows) should be engineered which takes into account the distance from eave to ridge, roof slope, snow/drift loads and panel spacing.
The attachment method must not violate the thermal movement of the roof panels and not affect any paint or roof warranties.
LMCurbs is a major supplier of roof curbs, S-5! snow retention systems and roof accessories to the metal roof and metal building industry, and has established itself as a leading supplier of quality products. LMCurbs offers design capabilities for all of its products, including AutoCAD drawings, specifications and submittal packages.